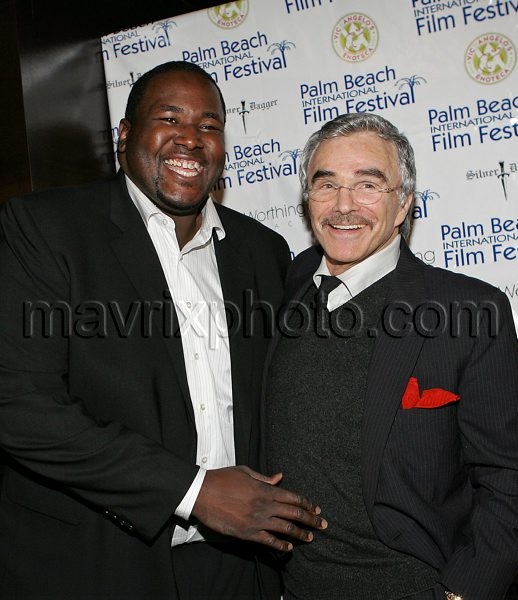 Reynolds Life Time Achievement
A healthy looking Burt Reynolds accepted a Life Time Achievement Award at the 15th Annual Palm Beach International Film Festival's Silver Screen Splash last night.
The veteran actor, whose life has been marred by heart problems in recent years, looked back on top form as he joked around with fellow film star, Quinton Aaron.
Aaron also accepted an award last night, he received the Horizon Award.