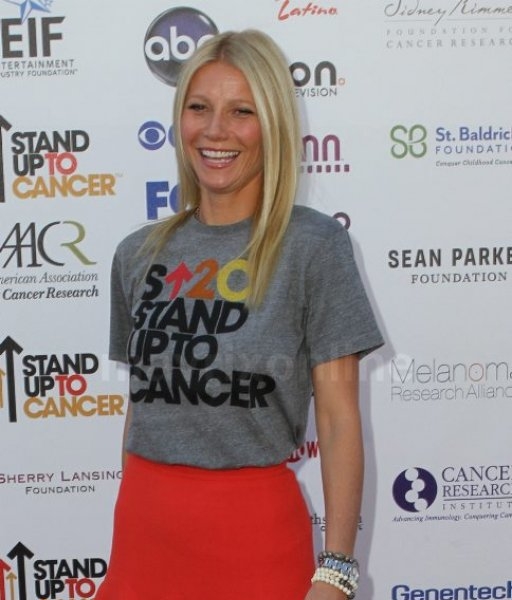 Celebrities Stand Up To Cancer
Gwyneth Paltrow was amongst those at the star studded event yesterday to Stand Up to Cancer.
All donning t-shirts for the charity, the celebrities walked the red carpet ahead of their good deeds at the one-hour fundraising event which was simulcasted live.
Other big hearted celebs offering their time for the cause were Sofia Vergara, Tim McGraw, Alicia Keys, Minka Kelly, Jennie Garth and Chelsea Handler.
The live television special included performances and a live media bank with the celebrities answering calls and interacting with viewers through social media.The charity is working in the front lines against the battle against the disease in hopes of accelerating Cancer research, bringing teams of scientist together to harness their efforts and to get treatments to patients faster.
Learn more about the charity's work HERE and how you can get involved.