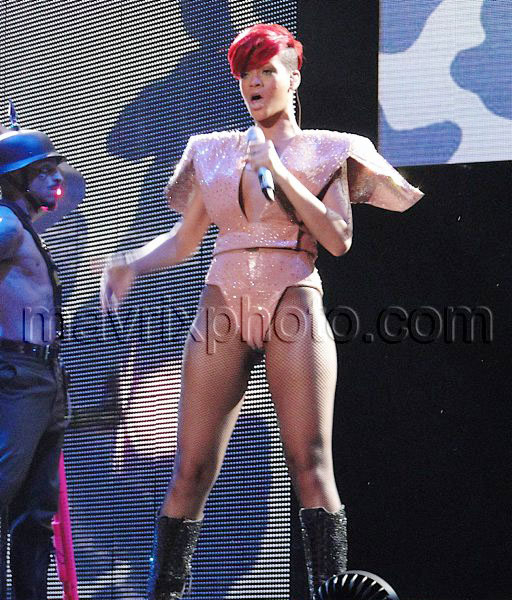 Rihanna Last Girl on Earth Tour
Grammy Award and World Music Award winning R&B pop singer Rihanna performs live during the first night of her US Last Girl on Earth Tour at the Sacramento, CA ARCO Arena.
The 22-year-old Barbadian babe donned numerous costumes for her act, including a white patterned bodysuit and a sexy black PVC suit with thigh-high boots.
According to reports the Last Girl on Earth Tour, which features pop singer Ke$ha, has recently pulled a few dates from its calendar amid rumors of poor ticket sales, but that didn't seem to stop Rihanna from giving it her all for her California fans.
Apart from her music Rihanna is showing her charitable side, having recently teamed up with fellow musician Alicia Keys to help raise awareness for the young Broadway starlet Shannon Tavarez who needs a bone marrow transplant.