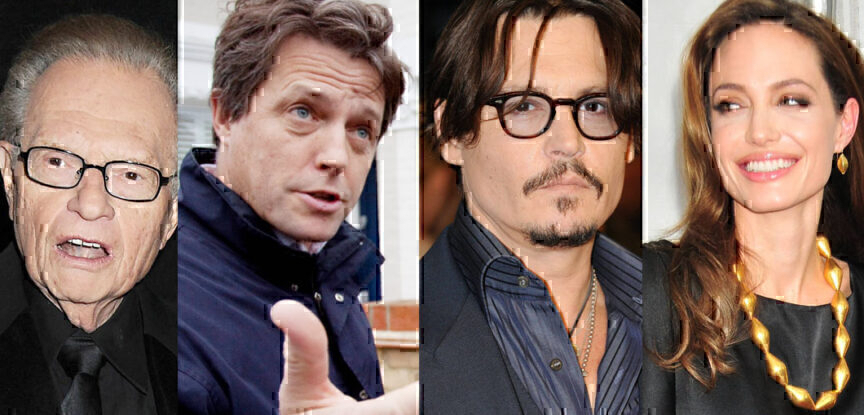 Celeb News Is Hot Property!
Thanks in large part to the continually booming popularity of reality television, celebrity news has become one of the most commonly enjoyed aspects of television. Whether you simply rely on basic cable or a more expansive satellite tv package, chances are you have at some point or other tuned into a program designed to bring you the latest in celebrity gossip and rumors. It makes plenty of sense ' through movies, music, advertisements, and many other things, we are essentially taught that celebrities represent, in some sense of the word, ideals that we ought to aspire to. For this reason, it can be both fun and informative to keep up on the lives of our favorite celebrities. So, with that in mind, here are a few words on some of the hottest recent celebrity headlines.
Larry King, the popular TV host and anchor, has recently made some rather strange headlines by proclaiming his plans for his own body following his eventual death. While King seems very healthy at 87, and will hopefully have many years ahead of him, it seems that he has given his own burial some thought, and recently announced that he would like to have his body frozen. A bit creepy, but interesting!
Hugh Grant has been in headlines lately for his ongoing fight against the paparazzi and its relentless harassment of celebrity types. Grant has fought this fight before, and has now brought his arguments before the British Parliament in an attempt to earn more privacy for himself and those of his celebrity status.
Johnny Depp has made some interesting highlights lately for his strange decision to participate in the song , 'Jesus Stag Night'' by a band called Babybird. The song essentially pokes fun at the Jesus side of Christmas ' and, predictably, Depp has earned himself some very harsh criticism from various Christian groups, following his involvement.
Angelina Jolie has also earned some criticism of late, and it will be interesting to see where this story goes. For some time now it has been known that the popular actress is planning her directorial debut in a film called 'In The Land Of Blood And Honey, and now she is being accused of stealing the plot for the film from a book called The Subject Work. Obviously, this is a very serious allegation against Jolie, and ' perhaps more importantly to some fans ' it may even jeopardize the status of the film, depending on whether or not any actual legal action is taken.