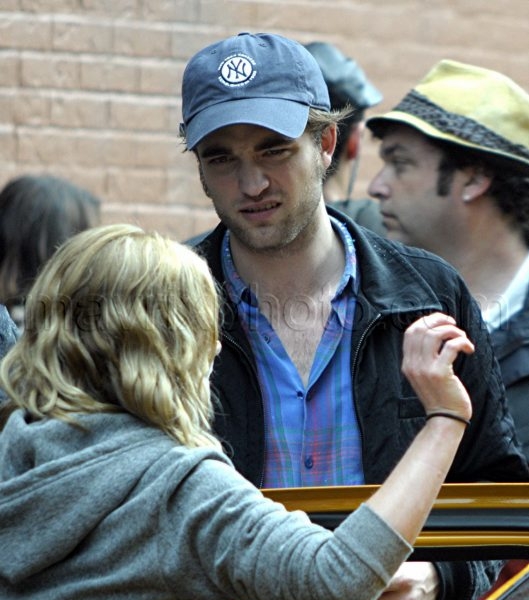 Rob Pattinson on the Set of his New Movie
Rob Pattinson is mostly known for the work he did in the Twilight movie, and yeah, he's working on the sequel. But guess what? He's also working on a totally different movie that has absolutely nothing to do with vampires, too. At least I'm pretty sure, anyway. I haven't read the script or anything.
Here he is filming scenes for Remember Me, which due in theaters in 2010. In it, Robert plays a character whose newfound relationship is threatened as he and his lover cope with their respective family tragedies.