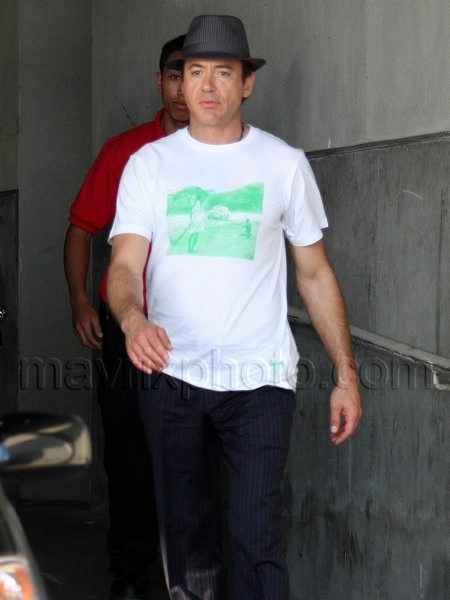 Robert Downey Jr. at Comic Con
Robert Downey Jr. promoted the new Iron Man movie with Scarlett Johansson yesterday at the 2009 San Diego Comic Con convention, and I couldn't be happier to have these pics in. RDJ is one of my favorite people on earth! He totally reminds me of an old boss that I had when I worked in advertising…THAT guy knew how to party!
Plus, he always looks like he's having a great time. I mean, how could you NOT have fun while wearing an outfit like that?!