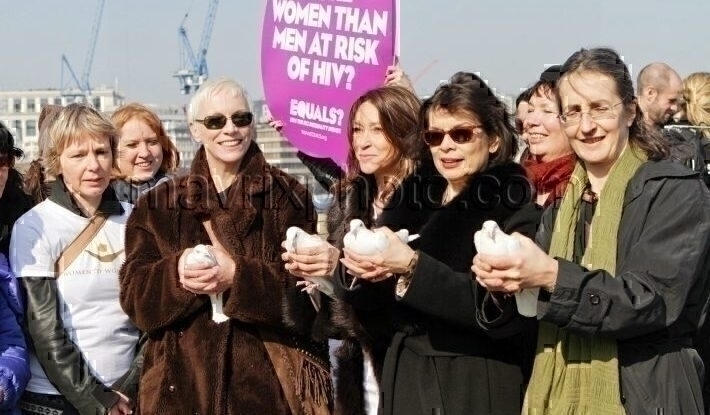 Suffragette City
Today in celebration of International Women's Day veteran singer-songwriter and activist Annie Lennox joined forces with Bianca Jagger to walk side by side with other women on London's Millennium Bridge during the second annual 'Join me on the Bridge' campaign.
Annie and Bianca released white doves on the bridge and were accompanied by Dr. Helen Pankhurst, the great-granddaughter of English political activist and leader of the British suffragette movement Emmeline Pankhurst.
Helen was glad to be a part of the event saying, 'I'm honored to be taking part in the Join Me on the Bridge campaign, standing strong with women around the world in demanding equality between the sexes, as my great-grandmother did 100 years ago.'
Rock on women!