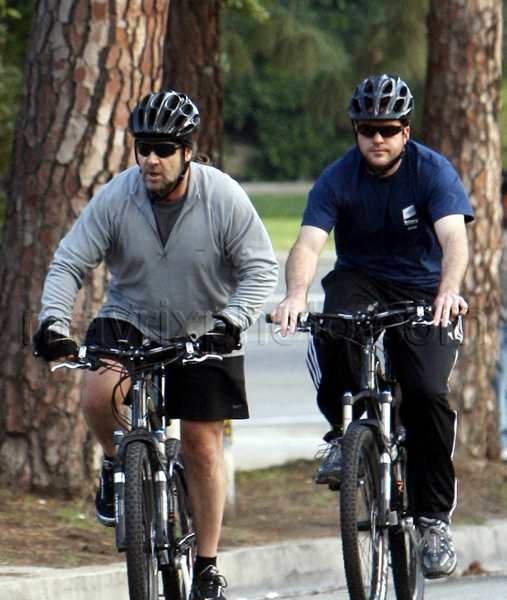 Russell Crowe Works on Getting Fit
I'm sitting in a Hilton hotel room in downtown Chicago (I'm taking a bit of a working vacation this week), and the Internet connection is painfully slow. Uploading these pictures seemed to take about, oh, 500 million hours. I've been banging my head against the wall in an attempt to take my mind off of the horrendous connection that I'm paying $12.95 a day for. I plan on writing Miss Paris a letter about this all when I get back to Pittsburgh.
With all that said, I still think that Russell Crowe is in more pain than I am. These are pictures of him working out with his trainer earlier today, and I can practically feel his agony. However, if it all means that we get to drool over the uber hot Gladiator Russell, it's totally worth it.
So, keep up the good work buddy! I want to see you with your shirt off, looking totally ripped by New Year's!