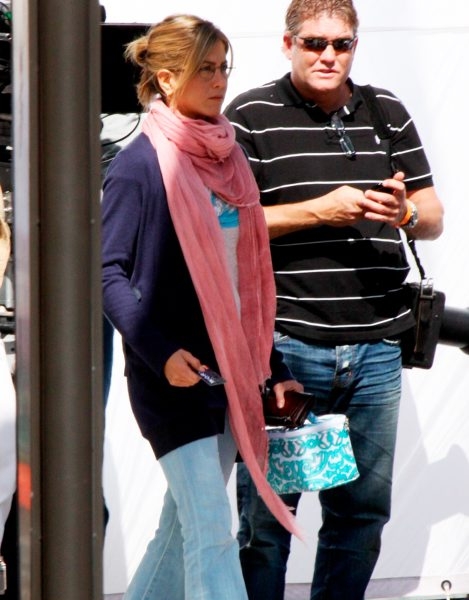 Scenes from the Set of Just Go With It
Jennifer Aniston and Adam Sandler are still filming their latest movie, Just Go With It, and it looks like Jen frumped herself up pretty well for the shoot. The glasses and the light denim are giving me a serious flashback of 2000 — I'm half expecting the Backstreet Boys to pop out of the photo and start serenading me with one of the hit ballads.
Basically, what I'm saying is that the movie looks hot and I can't wait to see it.