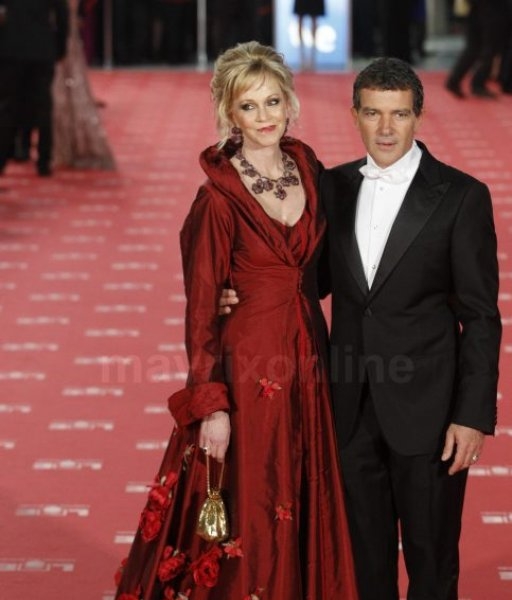 Selma Hayek, Antonio Banderas On Hand For The 2012 Goya Awards In Madrid
Spanish speaking, intentional superstars Salma Hayek and Antonio Banderas posed for photos with their significant others while attending the 2012 Goya Awards in Madrid.
Antonio Banderas and wife, actress Melanie Griffith arrived together on the red carpet where Melanie stunned in a scarlet shaded evening gown.
Salma Hayek also wore a dress a deep shade of red, a floor length ballgown that accentuated her lovely Latin figure off for her partner François-Henri Pinault.
But couples are friendly as Salma Hayek and Antonio Banderas have been friends for many years.