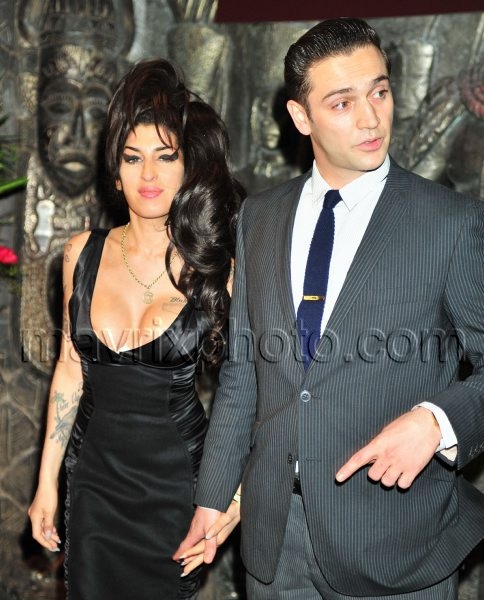 Shaka Zulu A Winehouse
Amy Winehouse and her new boyfriend Reg Traviss were amongst the stars who turned up to support the grand opening Shaka Zulu in London last night.
Amy was looking surprisingly well despite photo evidence of a recent pub crawl. The singer clung tight to her new man and was wearing a figure hugging little black dress and nude high heels.
Shaka Zulu is a new private members club, events arena and high end dining experience in Camden and is inspired by the Zulu culture. Three years in the making from concept to creation, it's total cost is £5.5m!
The venue is intricately decorated with unique and hand made mosaics, tribal masks and cultural scenes from the Zulu nation and heritage, hand carved into 60 ft high walls all capturing the essence of the great King Shaka.
The menu is just as unique with items like Ostrich Rump and Mozambican Langoustines iwth Rubios brulee or Sago pudding for desert! Yum!