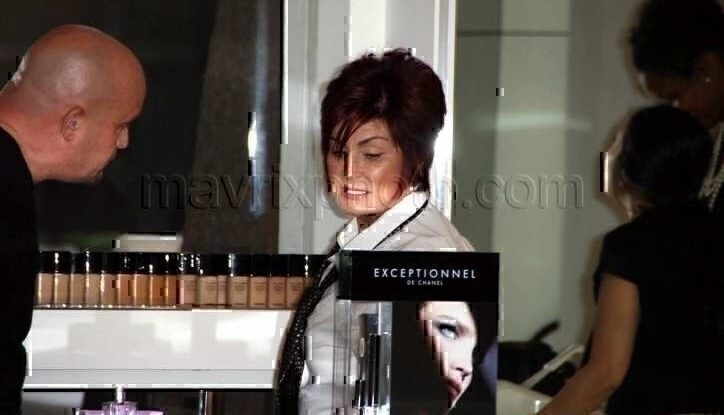 Sharon Osbourne Shops Chanel
Sharon Osbourne went shopping at Chanel yesterday in Los Angeles, and I have to say I'm becoming quite the fan of S.O. I've never seen her flash the photogs a peace sign, and she always has something witty to say. In fact, she can be downright bitchy…a woman after my own cold, black heart!
Dancing with the Stars started up last night, but why post a picture of one of those judges when I could give you shots of the glamorous and elegant Sharon Osbourne? She's by far the hottest judge on American reality competition shows (including you, Simon Cowell). Speaking of DWTS, did you see Cloris Leachman kicking ass and taking names on the show? She shimmied herself right into my soul with that little number she danced. Cloris has this thing in the bag!