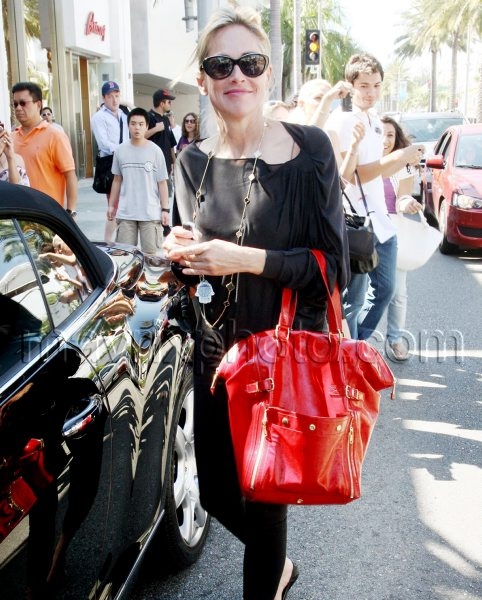 Sharon Stone Designer Darling
Clad in a Louis Vuitton necklace, Dior shades and a beautiful cherry red Yves Saint Laurent bag, veteran actress Sharon Stone did some shopping on fancy Rodeo Drive yesterday afternoon.
The 52-year-old mother of three seemed to enjoy all the happy camera-snapping fans who watched her get in to her black Bentley.
With two films in production this year and three coming up in 2011, including the comedy "Sweet Baby Jesus" co-starring Adrien Brody, there's no wonder why Sharon is beaming.