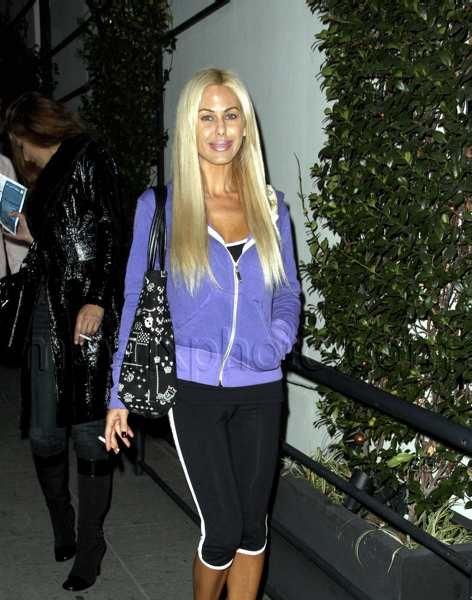 Shauna Sand is Recession Proof
Shauna Sand was leaving the restaurant STK the other night, but still managed to find time in her busy schedule of…um…well, I'm sure she's busy doing something these days…to talk to the Mavrix photogs about the recession. The always demure and classy Shauna said that it wasn't really affecting her.
You know, that's understandable. I'm sure she has a stockpile of hair bleach, self tanner, stripper heels and cigarettes in her basement, so what does she care if the economy is tanking?
In other Shauna Sand news, I'd like to take a minute to address that outfit of hers. We know she loves the clear plastic heels (and you know what Chris Rock had to say about those), but does she really need to wear them with workout clothes?