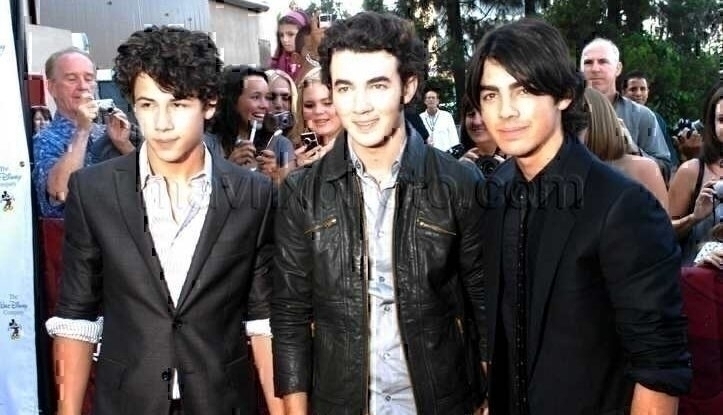 Mavrixphoto Exclusive: The Jonas Brothers
The Jonas Brothers took the stage at yesterday's Concert For Hope, and the Mavrix cameras were the only ones there to bring you pictures of all the action. Proceeds of the concert benefited the City of Hope, which focuses on researching and treating diabetes and cancer. Nick Jonas (I'm guessing he's the one in the middle with the unibrow?) suffers from Type 1 Diabetes.
You know how I know the Jonas Brothers are hot? Because there's a mass of people behind them taking pictures of the back of their heads. Even that middle aged woman with the unfortunate mom-bangs to the right is excited to be so close to the Jonai!