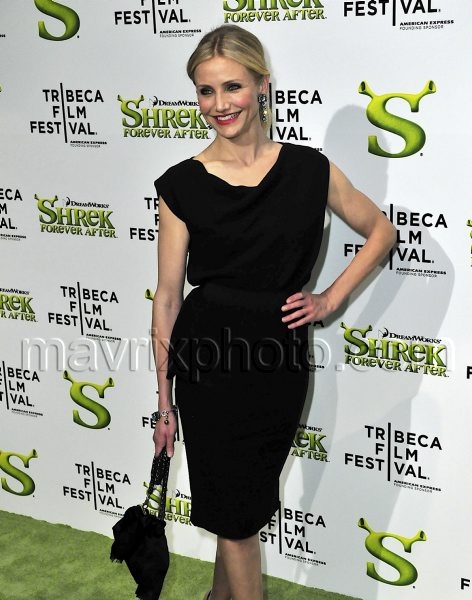 Shrek Forever After
Celebs rocked the green carpet last night at Shrek Forever After in New York which opened the Tribeca Film Festival.
Cameron Diaz looked stunning as always but I am particularly liking the nice mix of colors with Eddie Murphy's yellow shirt and the carpet!
Antonio Banderas was accompanied by wife Melanie Griffith and Mike Myers was also there to pull some funny faces for the cameras.