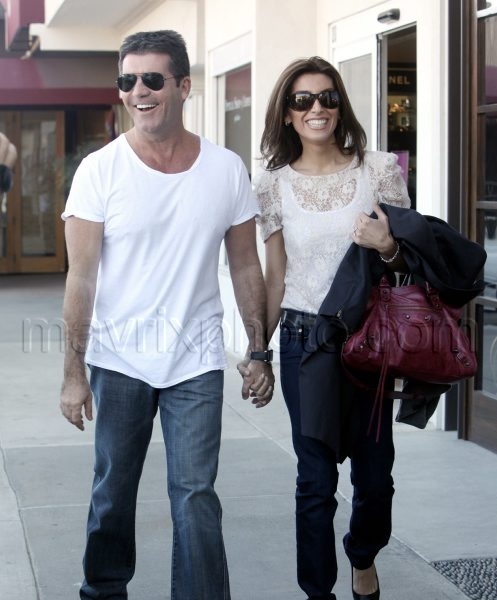 Simon Cowell Looks Like A Good Boyfriend
Of course he's a good boyfriend — he's totally loaded! That's like, 97% of what it takes to be a good significant other. The other 3% should be a combination of hotness, intelligence and personality — but these characteristics are not as important as being rich.
Simon Cowell and his fiancee, Mezhgan Hussainy, held hands yesterday while getting some shopping done in Malibu yesterday. The two picked up some items at a clothing boutique and Simon tried on some new sunglasses to complete the look. Mezhgan also proudly displayed her elegant engagement ring as they strolled — obviously, she knows what's most important, too!