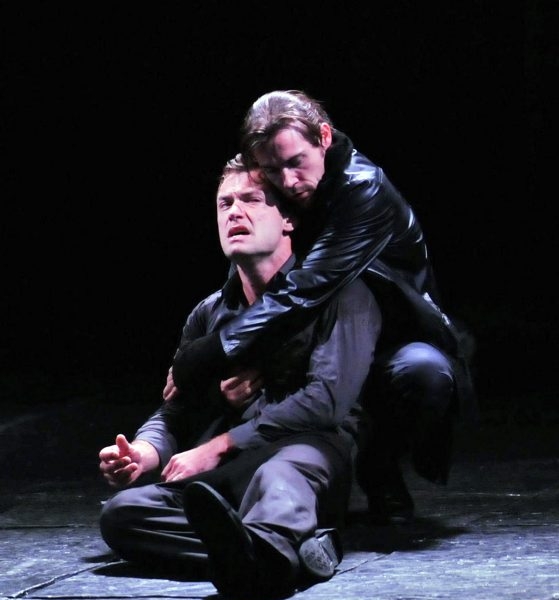 Snaps from the Opening Night of Hamlet
Jude Law is currently delving into his craft on Broadway, where he stars in Hamlet. Last night was the big opening of the show, and from what I can tell the stage definitely suits him. I don't know if it's the makeup or what, but he looks pretty damn good.
Even his "widow's peak" doesn't  look so severe. Maybe he's born with it, maybe it's Maybelline a freakin' merkin. I don't know, and I don't really care…I'd still totally get in line to be his 5th babymomma.
I shouldn't give Jude such a hard time. I met him once (he was laying on a couch at a hotel Starbuck's in downtown Pittsburgh, of all places), and he was really very nice. Plus, the guy was engaged to Sienna Miller, of all people. He scores some sympathy points just for that.
Actually, Jude and I go way back. When The Talented Mr. Ripley came out, I saw with in the theater with my grandparents. I was sitting between them when his peen made its big debut on the silver screen. I was also in high school. AWKWARD! That thing came out of nowhere, and none of us were ready for it AT ALL. When we left the theater, my grandmother said "Hm, that was interesting," and that's the last time we ever spoke of the incident.