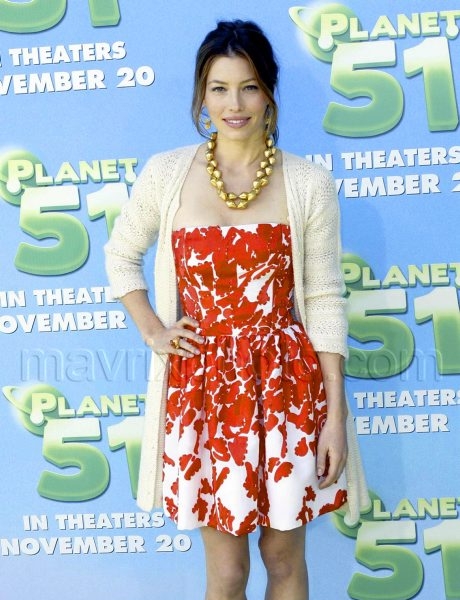 Snaps from the Planet 51 Premiere
Today was the big premiere of Planet 51 in Hollywood today, and Jessica Biel wasn't messing around when she hit the red green carpet. How chic does she look?! I love how her sweater is the exact same length as her dress — you know that didn't happen by accident.
Of course, Jessica wasn't the only big name that was there. Dwayne "The Rock" Johnson was also in attendance, as was Ashley Roberts (both of whom looked FAB).