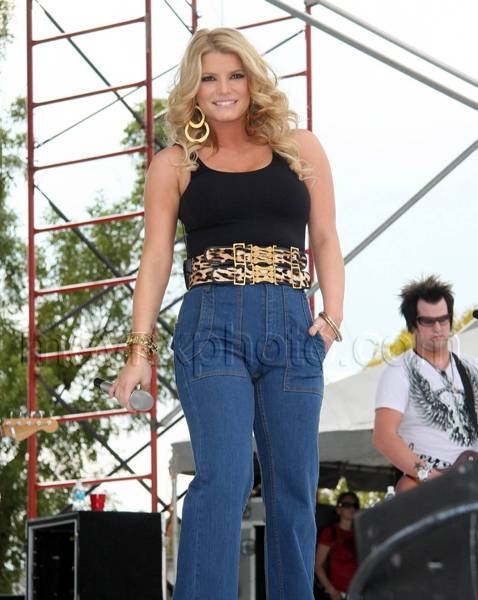 Jessica Simpson Goes Country
Yesterday, Jessica Simpson performed live at the 24th Annual 2009 99.9 Kiss Country Chili Cookoff in Pembroke Pines, FL. Other performers at the day-long concert included Alan Jackson, Jason Aldean, Little Big Town and Justin Moore.
I know some of you are going to give me crap for this, but I occasionally listen to country music. Surprisingly, it's not half as bad as people think it is. And, as far as country goes, Jessica Simpson really is one of the better musicians (even Rolling Stone agrees!).