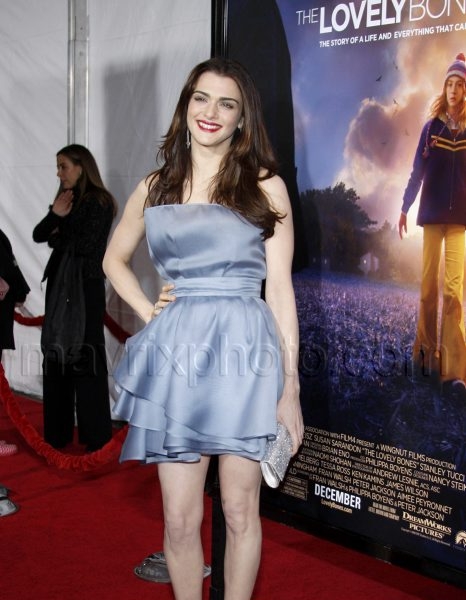 Snaps from the Premiere of The Lovely Bones
Last night was the big premiere of The Lovely Bones, which was held at Grauman's Chinese Theater in Hollywood. Rachel Weisz showed up wearing a multi-layered blueish-ey silver mini dress, a frock she paired with chunky silver heels (wasn't she cold?). Susan Sarandon brought her son, Jack Robbins, as her date.
Nikki Soohoo, Matt Dallas and  Saoirse Ronan were also in attendance and looking F-A-B!