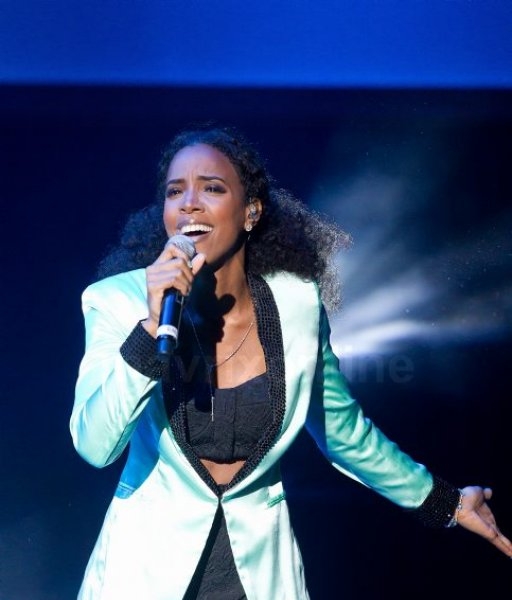 Kelly Rowland Takes The Stage At Newly Renovated Jupiters Hotel & Casino Launch
Superstar and former member of Destiny's Child, Kelly Rowland, was another one of the a-list, out-of-this-world performers toted by Jupiters Hotel & Casino's post remodeling relaunch in Australia.
Rowland's performance will be apart of a tw0-week celebration, which kicks off the $20-million makeover and expansion of the luxurious Gold Coast hotel & casino.
She performed in Jupiter's newly renovated, state-of-the-art theater, which is said to enhance the experience of the audience member, giving them a one-of-a-kind experience.
The GRAMMY winning songbird looked the part, wearing her hair in the fashion of the great Diana Ross, with a white jeweled tuxedo style jacket over a black bustier and black booty shorts.