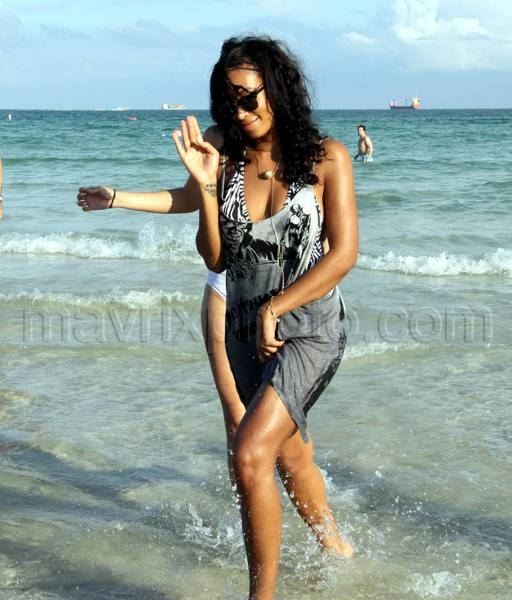 Solange Knowles in a Bikini
Here's a late Christmas/Channakuh present for you: pictures of Solange in a bikini. The lesser-known Knowles sister spent time on South Beach yesterday, taking in the sun before partying in Miami Beach for New Year's Eve.
I'm glad it's swimsuit weather somewhere in the world, because it's effin' freezing where I live. It's a balmy 26 degrees, with a wind chill that puts the temperature around 11. That's about 40 degrees colder than I like to tolerate, so I'm holing up in my house all day.