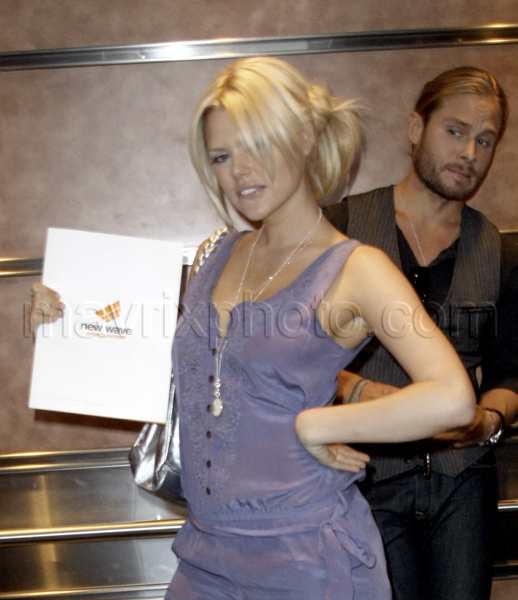 Sophie Monk's Impromptu Photo Shoot
Uh…wow. Where to begin?!
Let's start with the basics, shall we? Sophie Monk was in Burbank, California yesterday to visit the CW offices and our cameras were there to bring you all the action. With that out of the way, we can address some of the issues:
From the looks of things, she decided to get all posey-pose in an elevator. I mean, look at the guy behind her—the look on his face says more than I ever could! I'm not sure what she's holding, maybe a script? It says New Wave, and I don't really know what that means. However, I'll give mad props and a shout out to you if you can tell me what New Wave is in the comments section.
Next, I'd like to point out that I really dig Sophie in general. I mean, look what I said about her earlier this month! With that said, I'm not so sure that the outfit she's wearing is the most flattering thing I've ever seen. Check out the pic of her from behind…I'm not going to say the 'C' word, but I believe that's what I'm looking at.
In other Sophie news, rumor has it that she's dating Adam Levine, the frontman from Maroon 5. Here's a tidbit you may not know: she used to date Benji Madden (yes, the same Benji Madden that is currently with Paris Hilton). If the rumors are true, I'd say she upgraded!