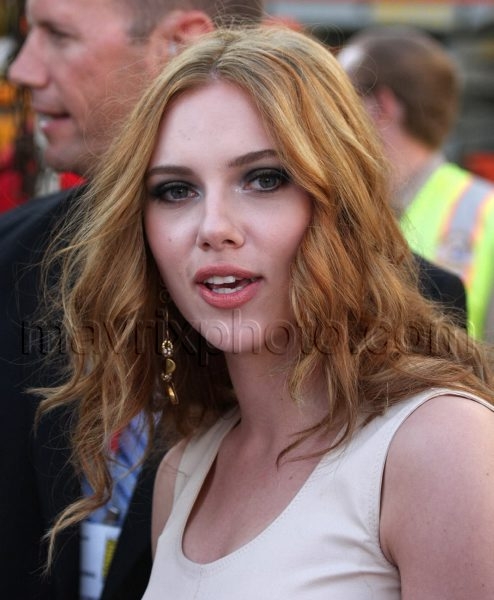 Scarlett Johansson at Comic Con
Scarlett Johansson sent thousands of geeky hearts aflutter yesterday when she graced the San Diego Comic Con convention with her presence. People are really, really excited to see the new Iron Man movie that she's been working on — partially for the nerd angle, but probably mostly because Scarlett's hot and just about every guy on earth loves her.
Not that I blame them, or anything. She looked FIERCE yesterday!