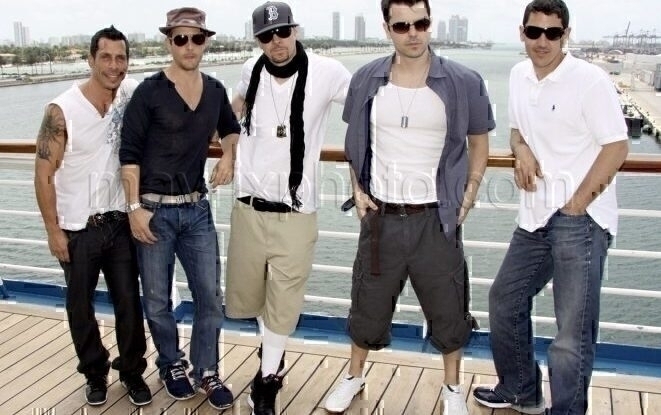 The Best Post I've Written in WEEKS!
Why, you ask? Because it's a New Kids on the Block blog! I'd devote this entire blog to the NKOTB guys if I could, and I'm not even kidding. There's something for everyone in NKOTB! There's the gay one, the actor/solo singer/man of my dreams since I was 8, the serious actor, the cute one and the guy who looks like he's done a stretch in the state pen (no, I'm not talking about Donnie!). How could you not love the NKOTB?
The other night, they guys hit up LIV nightclub at the Fontainebleau Miami Beach. Then they moved their party to the Bahamas, where they posed for our cameras again yesterday. LOVE THEM!