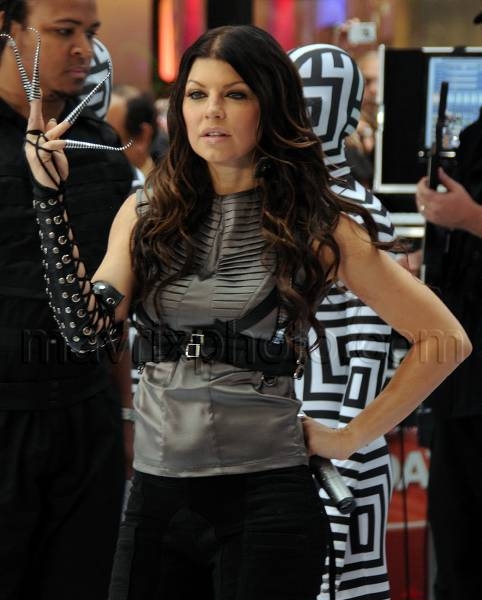 The Black Eyed Peas Are A-Okay in My Book
The Black Eyed Peas performed live on the Today show yesterday, and here's why I like this band: even though it was raining and miserable outside, Fergie and co. still managed to pose for tons of pictures with fans. I know a few divas who would never do something like that (cue side-eye to a cerain S.F., I hear she's flat-out awful).
Plus, their performance was really, really good. Talent AND kindness isn't something you see in celebs every day. And please, don't ask me about those space-age finger things Fergie's working…your guess is as good as mine!