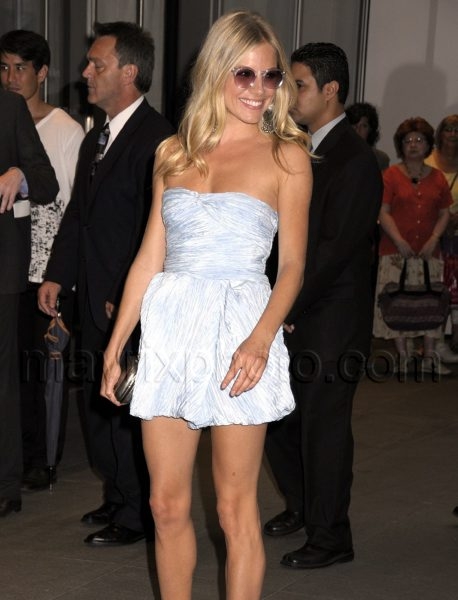 The Celebs Come Out for The September Issue
Last night was the premiere of The September Issue, a new documentary about Vogue magazine (the American version). Puff Daddy/P. Diddy/Sean Whothehellcaresanymore was there, as was Renee Zellweger and Anna Wintour. You know this flick had to have to put Vogue in a good light, otherwise Anna would have never shown up. I hear she's actually very scary in person, so the filmmakers were smart to stay on her good side.
In related news, Sienna Miller also showed up. Don't ask me about the glasses, because your guess is as good as mine. Love the dress, though!