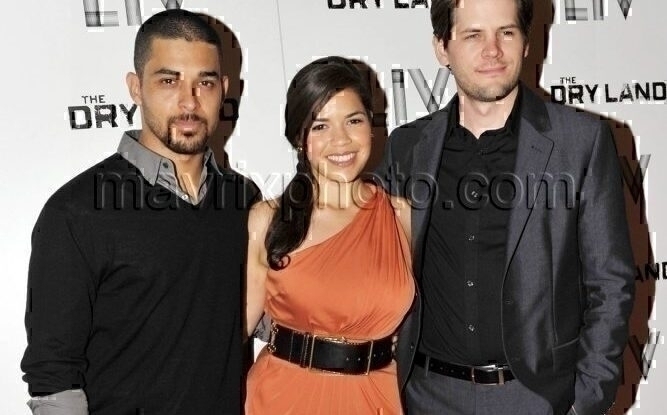 The Dry Land Miami Screening
Curvaceous actress America Ferrera, her soon-to-be-hubby director Ryan Piers Williams and "That 70's Show" alumni Wilmer Valderrama made it out to a special screening of the dramatic coming-home film "The Dry Land" last night.
America who has now fully doffed her Ugly Betty image brightened up the Miami Beach Colony Theater in an orange cocktail dress and black belt that showed off her waist.
The trio spoke about their award-winning film during a Q&A and Wilmer was super exited to be premiering one of his movies in his home town. "The Dry Land" was released in cinemas on July 30th.