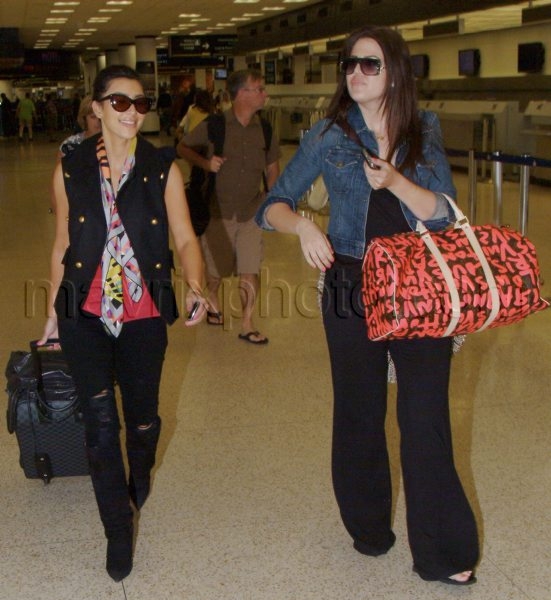 The Kardashian Sisters Are in Miami
Khloe and Kourtney Kardashian got into Miami yesterday, and are currently in town to open the new DASH location. I heard that they're going to have their own reality show, based around the new store and not centered around Kim. It should be interesting to see if these two can make it on their own, without having Kim around to get extra publicity.
In other news, I LOVE Khloe's bag. It probably costs more than my car, but I want one.