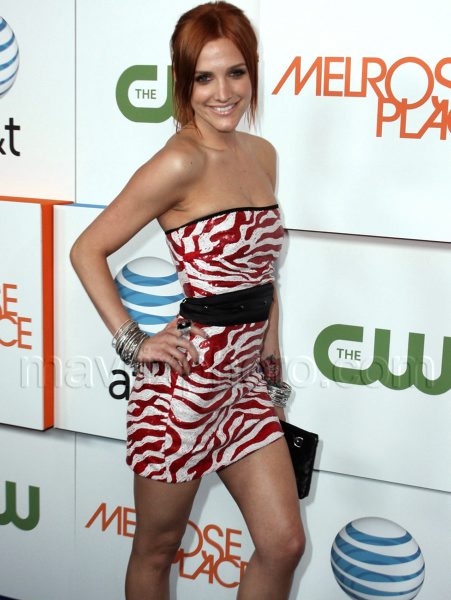 The Melrose Place Premiere Party
Despite what Denise Richards may have thought last night, the big party of the evening was the Melrose Place premiere party in LA. Everyone involved in the show was there, including Ashlee Simpson-Wentz. And sister friend looked HOT! That dress is amazing, her makeup is great and she even managed to keep her chin in check.
Is anyone else as excited about the new Melrose remake as I am? That show was a hot mess back in the day, and I'm not going to lie: I always watch the reruns when they come on. This version has a lot to live up to, for sure.