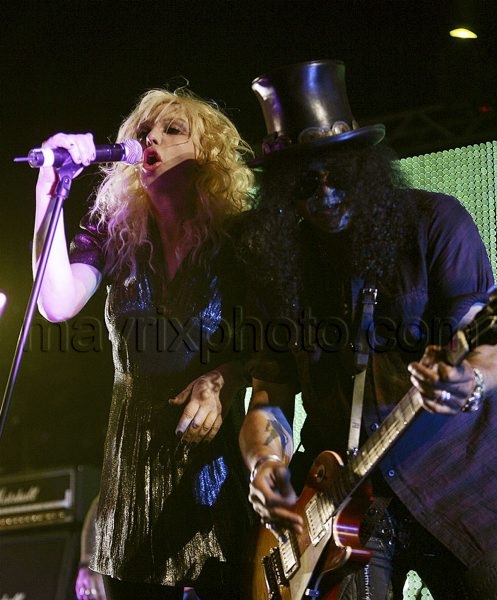 The Mirage's Big Birthday Bash
The Mirage in Las Vegas had it's 20th anniversary last night, and some of the biggest players in the game were there to help celebrate. Rock icon Slash enlisted friends including Courtney Love, Pussycat Doll Nicole Scherzinger and former Aerosmith guitarist Joe Perry, among others to join him on stage at the Bare Pool Lounge for the party.
I can't believe Courtney Love was coherent enough to actually show up and get her performance on! There have been all kinds of rumors about her recently. Apparently, she's totally broke and tried to tap into Frances Bean's trust fund (she was Denied with a capital D on that little endeavor).
Not only did Courtney show up, she showed up looking better than I've seen her in months. Plus, she apparently had a really great show. Wonder if she's gearing up to make a big comeback?