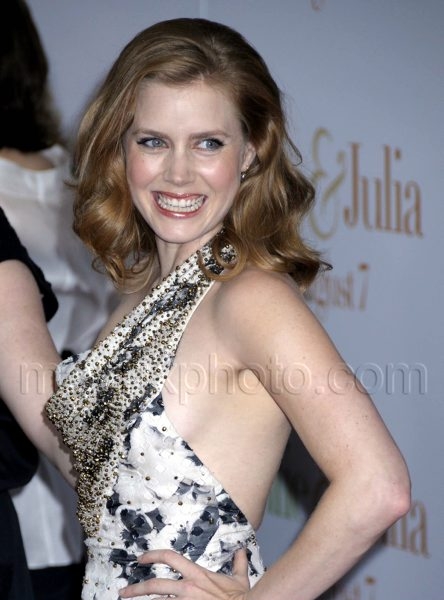 Amy Adams At NYC Premiere of Julie & Julia
Amy Adams BROUGHT IT to the NYC premiere of Julie & Julia last night at the Ziegfield Theater. I didn't think it was possible, but she looks even better than she did at the LA premiere!
And this time, everyone showed up to the event. Meryl Streep (of course), Barbara Walters, Rachel Ray, Katie Lee Joel and Jaslene Gonzales, among many others, all came to celebrate the movie.