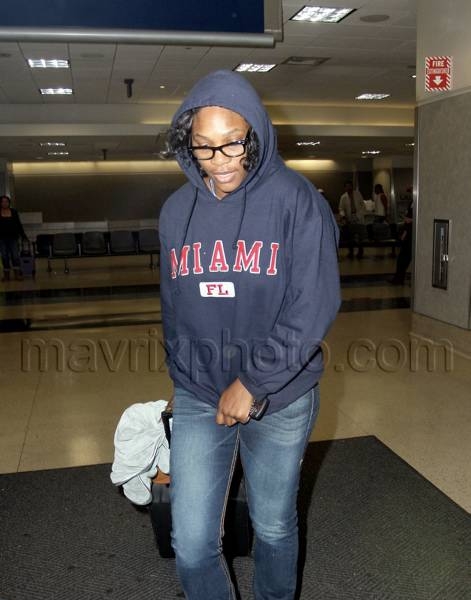 The Softer Side of Serena Williams
Serena Williams arrived at LAX earlier, and I very rarely see her dressed like this. Usually when she's photographed, she's wearing either a dress for a red carpet event, some sort of tennis gear or even a bikini. She's even wearing glasses!
Don't get me wrong, I love the jeans and hoodie look (which I'm currently rocking, by the way), but those shoes have got to go. They look like the platform sneakers that Tom Cruise is always rolling around NYC in, and they're about 47 shades too white. It's distracting…and blinding.