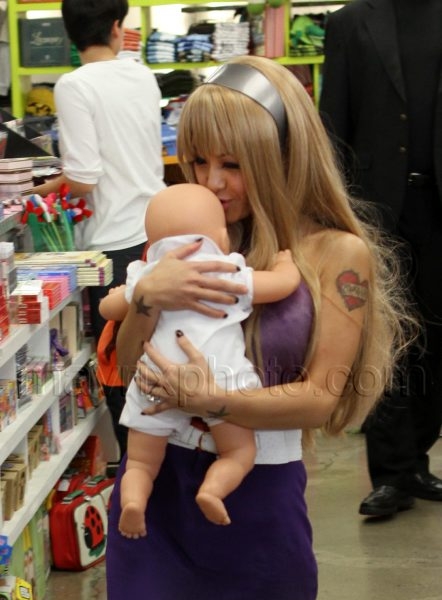 Tila Tequila is Retiring from Hollywood
Tila Tequila, who recently announced she is pregnant, shopped at Kitson Kids on Robertson yesterday while holding a baby doll (for practice, I guess?).  Tequila has also announced she has decided to take a break from Hollywood to become a mother. She recently posted on her Twitter account,
"I'm gonna miss u guys! But I have to be a Mommy now so I retire from Hollywood!"
I'm sure she'll be missed dearly.