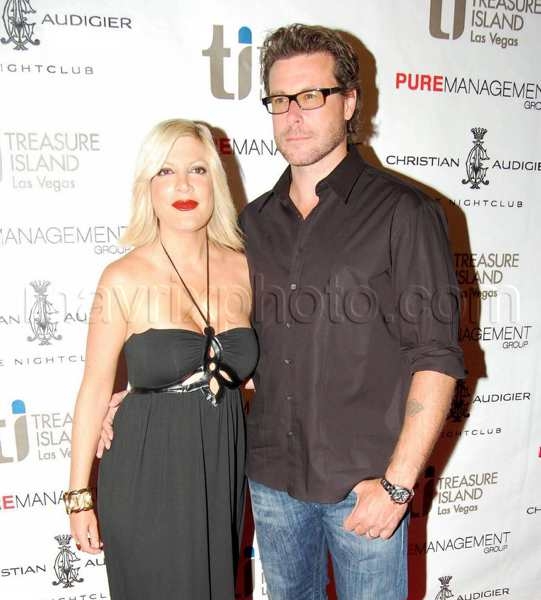 Tori Spelling and Family Move Into New Digs
Tori Spelling and my future husband Dean McDermott have reportedly bought a new crash pad. Except it's probably different than the ones that you and I are used to. (Seriously, I once lived in the worst apartment. I was a poor college student at the time, the rent was $180 a month and the leasing agent conveniently forgot to tell me that my neighbor liked to pass out while blaring KC and JoJo CD's on repeat).
Anyway, this place is nothing like my old home. It has 6 bedrooms, 6.5 baths and is in the trendy and upscale Encino area. It's twice as big as Tori's old house, which is 3300 sq. feet and is currently on the market. If I had $2.395 million, I'd buy it…if for no other reason than to be that much closer to Dean. Is that creepy?