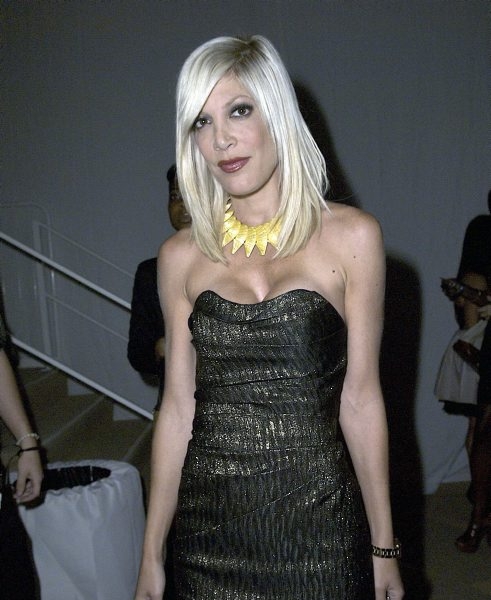 Tori Spelling at Christian Siriano's Fashion Show
Tori Spelling was front and center at Christian Siriano's fashion show last night. The season 3 winner of Project Runway, Siriano has taken the opportunities given to him and run with them. His work has been really impressive, and he's signed some pretty big contracts (you know you're doing something right when Victoria's Secret comes knocking!).
But enough about Christian, let's talk about Tori. Tori, Tori, Tori. Girl, you need a sandwich, some root volumizer and a better bra! Maybe it's just a bad angle, but she doesn't look too happy. Hunger will do that to a person, I suppose.