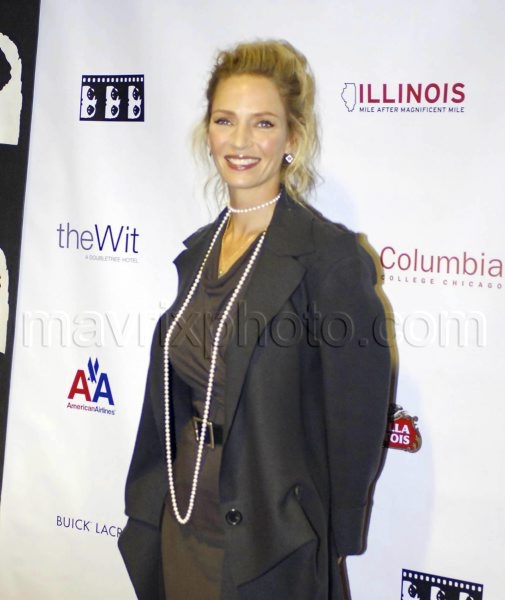 Uma Thurman at the Chicago Film Festival
Chicago has a film festival (you learn something new every day!), and last night Uma Thurman was there for the premiere of her new movie, Motherhood. I love the outfit she's wearing, too. It's like an 80s power suit, minus the shoulder pads and cheesy tie/scarf thing (don't act like you don't know what I'm talking about).
She looks really happy to be there, too…somebody should pass these pictures to Mo'nique and show her how the movie promotion game really works. Uma's a total pro.