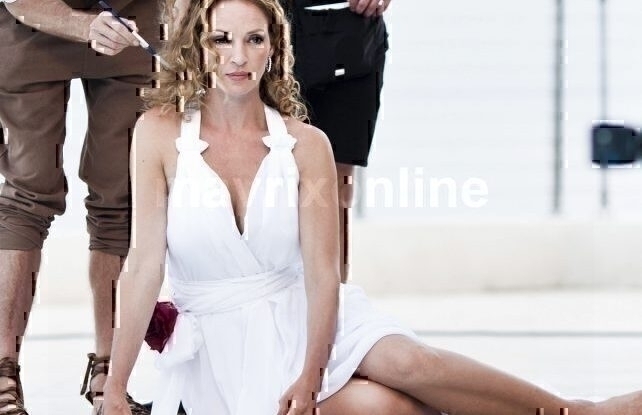 Uma Thurman Campari Calendar 2014 Photo Shoot
Campari has officially unveiled Uma Thurman as the star of the Campari Calendar 2014, which will be captured by noted fashion photographer, Koto Bolofo.
The iconic, edgy actress takes the lead in the 2014 edition of the Calendar which is entitled 'Worldwide Celebrations', with each month focusing on a unique festival from a number of different cultures around the world. Through this intriguing new theme, Campari intends to highlight how cultures around the world have become more global than ever before, and reinterprets each celebration through its spirit made of passion, style and charisma.
On starring in the 2014 Campari Calendar, Uma Thurman comments: "To be a part of such a globally-renowned project for an iconic worldwide brand is a pleasure. I particularly admire the theme this year as i am able to share a worldwide journey of discovery, passion and style with Campari lovers around the globe. Each month, the true essence of a 'global celebration' has been captured beautifully thanks to Koto, a highly-acclaimed photographer with a keen eye for creating intriguing, stimulating and truly dynamic imagery."