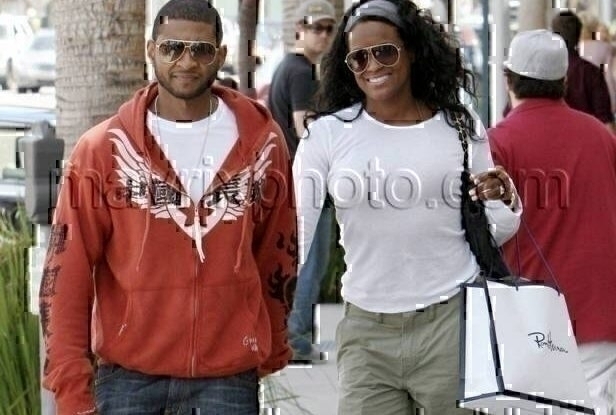 Usher Has A New Baby!
Tameka Foster has popped out another kid, her second by Usher and her fifth overall. It probably cartwheeled out of her hoo-ha! Michelle Duggar better watch her back, because Tameka is going to overtake her in the baby making game.
It's said that the child is a boy, though nobody knows what his name is. With any luck, it'll be on par with Harlow Winter, though I'm not holding my breath (their first child together is named Usher Raymond V…snoozefest!).
Regardless of what the name is, congrats to the happy couple and the rest of their family!