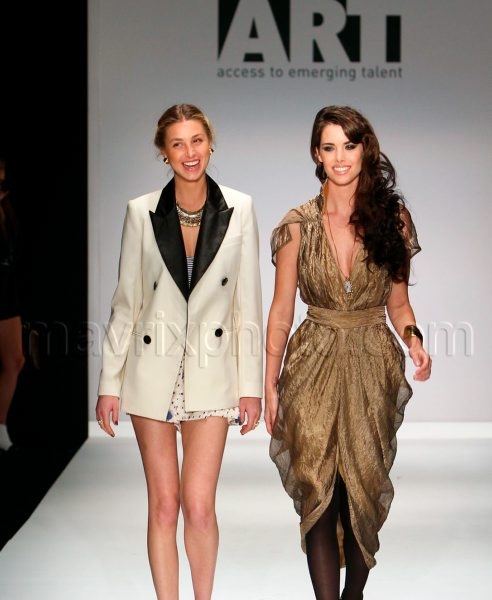 Whitney Port Launches Her Line, Whitney Eve
Whitney Port showed off her new fashion like, Whitney Eve, at the Gen Art's 6th Annual Fresh Faces in Fashion Show at the opening of FASHIONmiami last night. This is a huge deal — there are entire reality shows devoted to helping budding designers get their line out to the public (I'm looking at you, Project Runway!), and Whitney just did it on her own (well, with the support of her friend Roxy Olin, who was also there). If that's not impressive, I don't know what is.
On top of it all, she looked absolutely flawless last night. Her legs look like they're 10 miles long — she actually looks just as good as her model does! Congrats on a job well done, Whit!