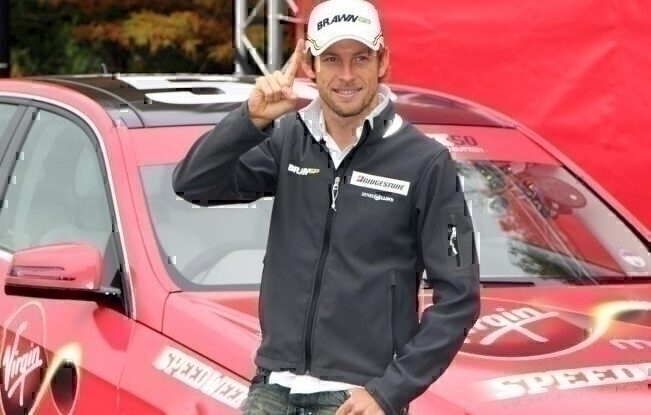 Well Helloooo, Jenson Button!
Jenson Button, fresh off his Formula One victory, made an appearance at Bluewater shopping center today (in Essex, UK) on a temporary race circuit where he thrilled fans with a few laps. Jenson, who is 29-years-old and the hottest thing I've seen all day, drove a Mercedes SL AMG as part of Virgin Media's SpeedWeek50 experiential event. The seven day program began on Wednesday and is designed to showcase the company's 50MB broadband service.
Why showcase the broadband service, when you can showcase more of Jenson's hot body? I'm not sure about the safety hazards of racing around without a shirt on, but Jenson should be at least 50 percent more naked in these photos. He's seriously adorable!