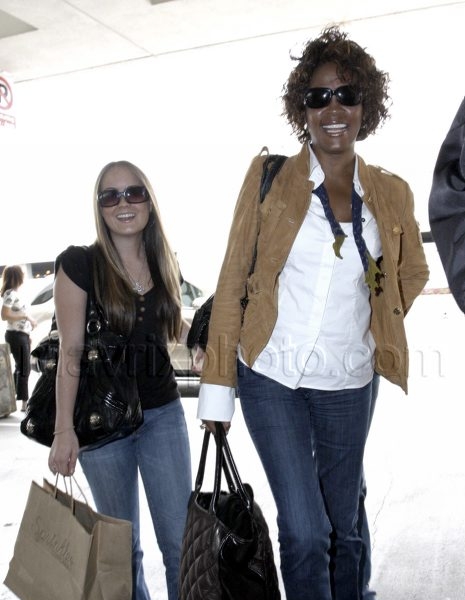 Whitney Houston at LAX
By just about all accounts, Whitney Houston is gearing up for one of the biggest comebacks we've ever seen. She's kicked Bobby Brown out of her life, she's gotten herself together and she's supposedly as vocally talented as she's ever been.
Plus, she's looking good! She's glistening quite a bit in these photos, but maybe that's just her star power reflecting off of the camera flash or something. I've always been a fan of hers, and it's great to see that she's doing so much better.