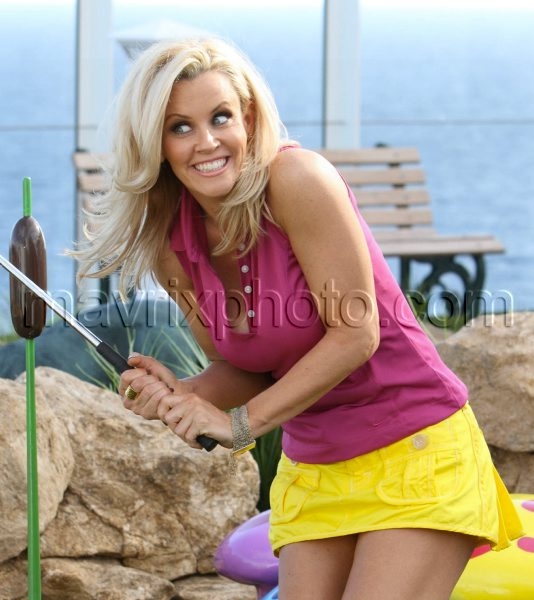 Jenny's Alluring Too!
On a mini golf course aboard the newest addition to the Royal Caribbean International fleet, the "Allure of the Seas", Jenny McCarthy acts in and directs a short film to promote the popular cruise company.
Sporting a colorful outfit and a cheeky smile, Jenny putted the ball on the green which was decorated with giant mushrooms that almost matched her flamboyant clothing.
The Allure of the Seas is said to be an awe-inspiring Oasis class vessel where guests can choose from 37 categories of accommodations, including balcony staterooms overlooking the lush gardens of Central Park! Yep, you read me right…. Central Park (of course not the one in NY but pretty close)!