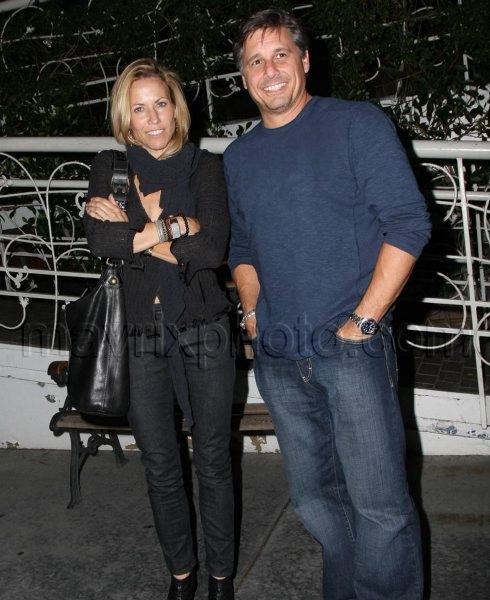 Who is Sheryl Crow's Man-Friend?
I don't know who that guy is standing with Sheryl Crow outside of Madeos last night, but he's a total and complete UPGRADE over Lance Armstrong. Dude's hairline beat him by a mile, and the fact that he doesn't look skinny enough to be a racehorse jockey is just a bonus. It's a huge bonus, actually. That guy looks like he's won a bar fight (or ten) in his day, and I dig it.
Plus, you can kind of tell that he's taken aback by all the attention he's getting from the photographers. Maybe he's new to the game? I'm not sure, but I'd love to see more of him. Good for Sheryl, she deserves a hot piece. I hope she's riding that man like she's got somewhere to go!