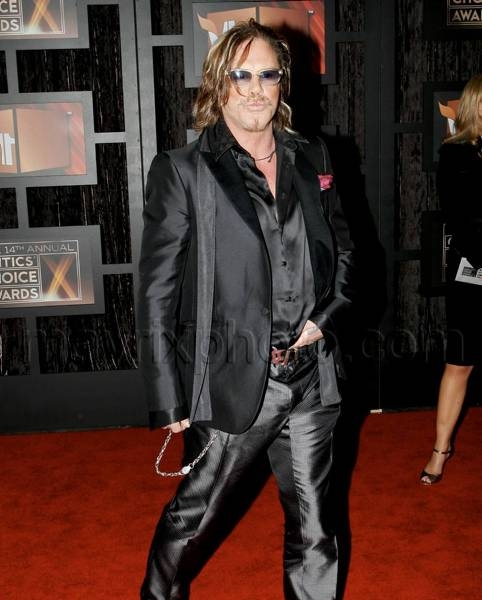 Will Mickey Rourke Be a Real-Life Wrestler?
Mickey Rourke, who has recently been nominated for an Academy Award for his role in The Wrestler, may hit the real-life wrestling ring!
According to the reports, Rourke confirmed on the red carpet at the SAG Awards that he was contacted by WWE Chairman Vince McMahon who asked him to appear at the 25th Anniversary of WrestleMania in Houston, TX. He agreed, suggesting he'll face Chris Jericho in a match and issed a warning, saying:
"Chris Jericho, you better get in shape. Because I'm coming after your ass."
I can't wait!