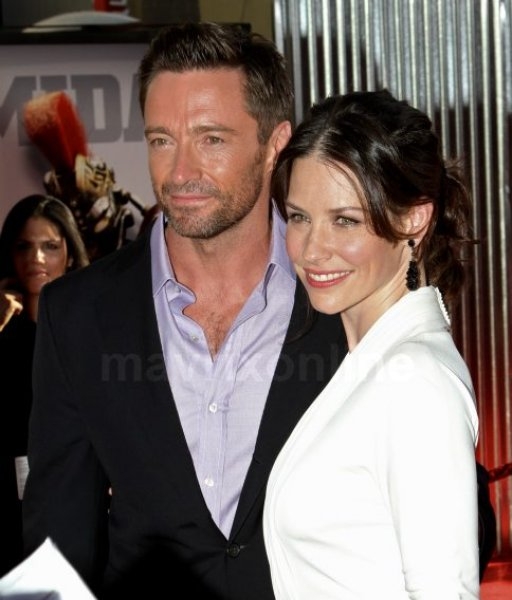 Hugh Jackman & Evangeline Lilly Pose For Photos On The Real Steel Red Carpet In Los Angeles
Action hero Hugh Jackman and "Lost" star Evangeline Lilly posed for photos at the red carpet premiere of DreamWorks Pictures' Action Drama Real Steel at the Gibson Amphitheatre in Los Angeles.
Evangeline Lilly wore a white, art deco floor length gown that synched at the waist with a bold black belt, very much a throwback to the golden era of Hollywood and solidifying her mark as a movie star.
The alway handsome Hugh Jackman dressed down a perfectly tailored suit, however, I'm pretty sure no one would have argued had he decided to show up wearing pajamas. Hugh Jackman is so handsome he looks good in anything.
Additionally, the red carpet was graced by Olga Fonda, Natalie Maines and the robots from the film. How's that for taking technology to the limit?
Real Steel is the story of a former boxer (Jackman) who builds and trains robots with his son that will contend for a robot boxing championship.