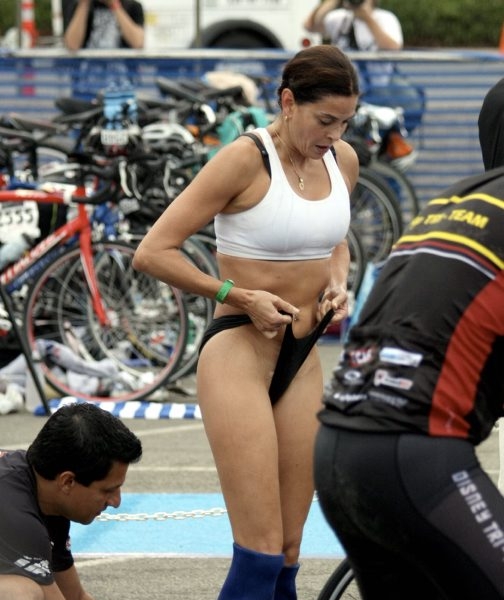 Woah There, Teri Hatcher…
When I first saw the leader photo of Teri Hatcher, I thought I was going to see something that I really, really didn't want to. I can't emphasize enough how much I didn't want to see her Teri Snatcher. Thankfully, this is (kind of) a family blog. Still, it's going to take a couple martinis to help me forget that I know her grooming habits down there. Is it noon yet? I never start before noon.
Anyway, Teri, Mario Lopez and Felicity Huffman all participated in the Nautica Malibu Triathlon yesterday. The event was hosted by David Hasselhoff, so you know it was totally legit. I mean, Cyndi Lauper wasn't there or anything, but I'm sure it was still a worthwhile event.