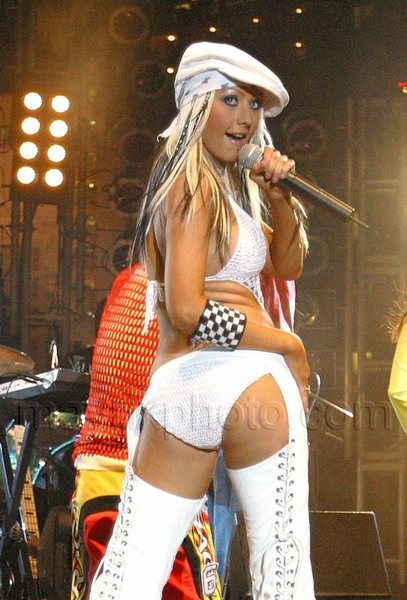 Xtina is Headed to the Silver Screen
Reports are coming out that Christina Aguilera is interested in and considering a movie role as a burleque dancer! This would be the first lead role in a film for Xtina, who has only  made cameo appearances in the past (in films like Shark's Tale).
Reports indicate that Aguilera is in talks to play the lead in Burlesque, written by by the brother of the founder of The Pussycat Dolls, Steven Antin. She has also signed up to play herself in Russell Brand's upcoming release, Get Him To The Geek, also reportedly featuring P. Diddy.
I'm pretty psyched…she was good in that Lady Marmalade music video a few years back, and it'll be interesting to see if she's a better actress than Britney Spears.