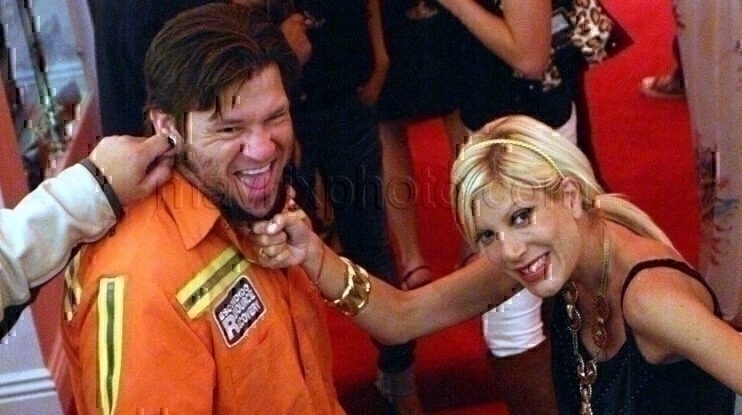 Yup, I Still Want Tori Spelling's Husband
Tori Spelling and Dean McDermott had dinner together at Il Sole last night before walking over to the grand opening event for A Hollywood Spectacle. While at the party, Tori drank champagne and was quite popular with the guys, particularly that bearded and tattooed gentleman in the picture. He must really be a fan of hers, because he let her pull his beard and stick her finger through he ear grommet thing.
While all this was going on, her husband was flipping people off. See why I'm such a fan of Dean McDermott?